Best E-Commerce Software solution (Silver) 2023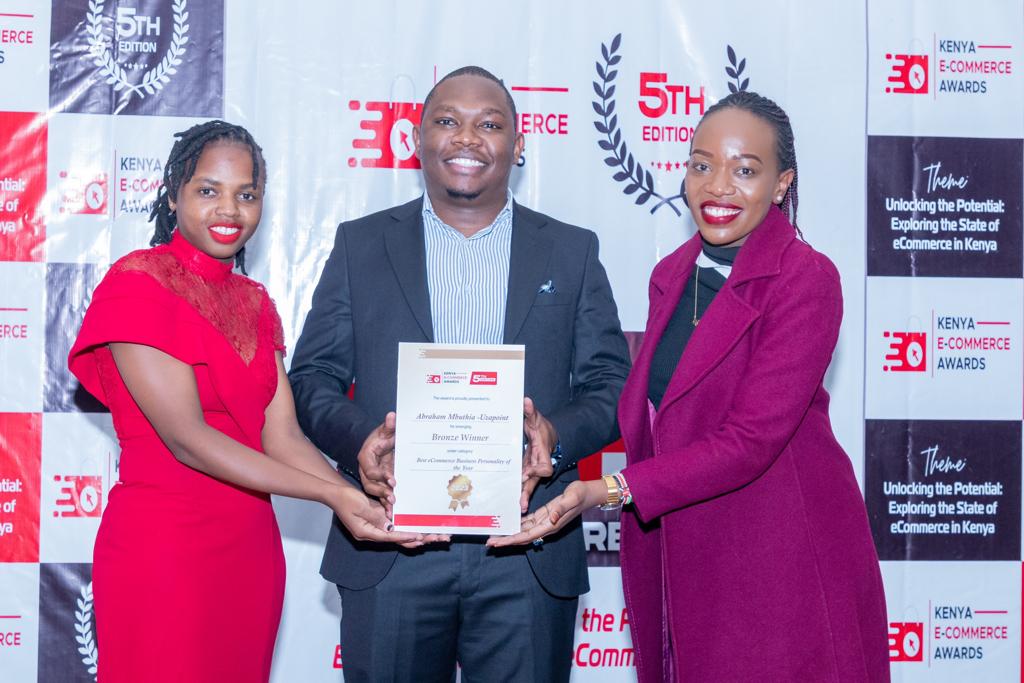 We are ecstatic and proud to announce that we have been honored with the prestigious Silver Award
for Best eCommerce Software Solution at the 5th Edition of the Kenya eCommerce Awards 2023. The
awards ceremony took place on the memorable evening of 30th June 2023, at the exquisite Movenpick
Hotel.
This recognition is a testament to our unwavering dedication and commitment to delivering top-notch
eCommerce solutions to our valued customers. We are delighted that our efforts have been
acknowledged by industry experts and esteemed judges at the Kenya eCommerce Awards. It motivates
us to continue pushing the boundaries of excellence in the eCommerce sector.
Furthermore, we are thrilled to share that our Executive Director and Founder, Abraham Mbuthia, has
been recognized as the eCommerce Business Personality of the year, earning the prestigious Bronze
accolade. This is a remarkable achievement and a testament to the visionary leadership that drives our
organization forward.
We firmly believe that this success is a reflection of the trust and support we receive from our esteemed
customers. Without your unwavering loyalty and invaluable feedback, we would not have achieved such
heights. We extend our heartfelt gratitude to each and every one of you for being a part of our journey.
Winning the Silver Award for Best eCommerce Software Solution and the Bronze Award for eCommerce
Business Personality of the year is not just our victory; it is your victory too. We owe our achievements
to your continued partnership and belief in our solutions. Your satisfaction remains at the forefront of
everything we do, and we are committed to providing you with even better services and solutions in the
future.
As we celebrate this momentous occasion, we remain focused on our goal of meeting and exceeding
your expectations. We are driven to continually innovate and evolve our eCommerce software to
address your evolving needs and challenges.
We are excited about the opportunities that lie ahead and are determined to make a positive impact on
the eCommerce landscape. With your continued support, we are confident that we will achieve greater
milestones together.
Once again, we express our heartfelt appreciation to our customers for their trust and loyalty. Thank
you for being an integral part of our success story. Here's to a bright future filled with growth,
innovation, and success!
---