Introducing Our Enhanced POS Software Dashboard: Your Gateway to a More Efficient Experience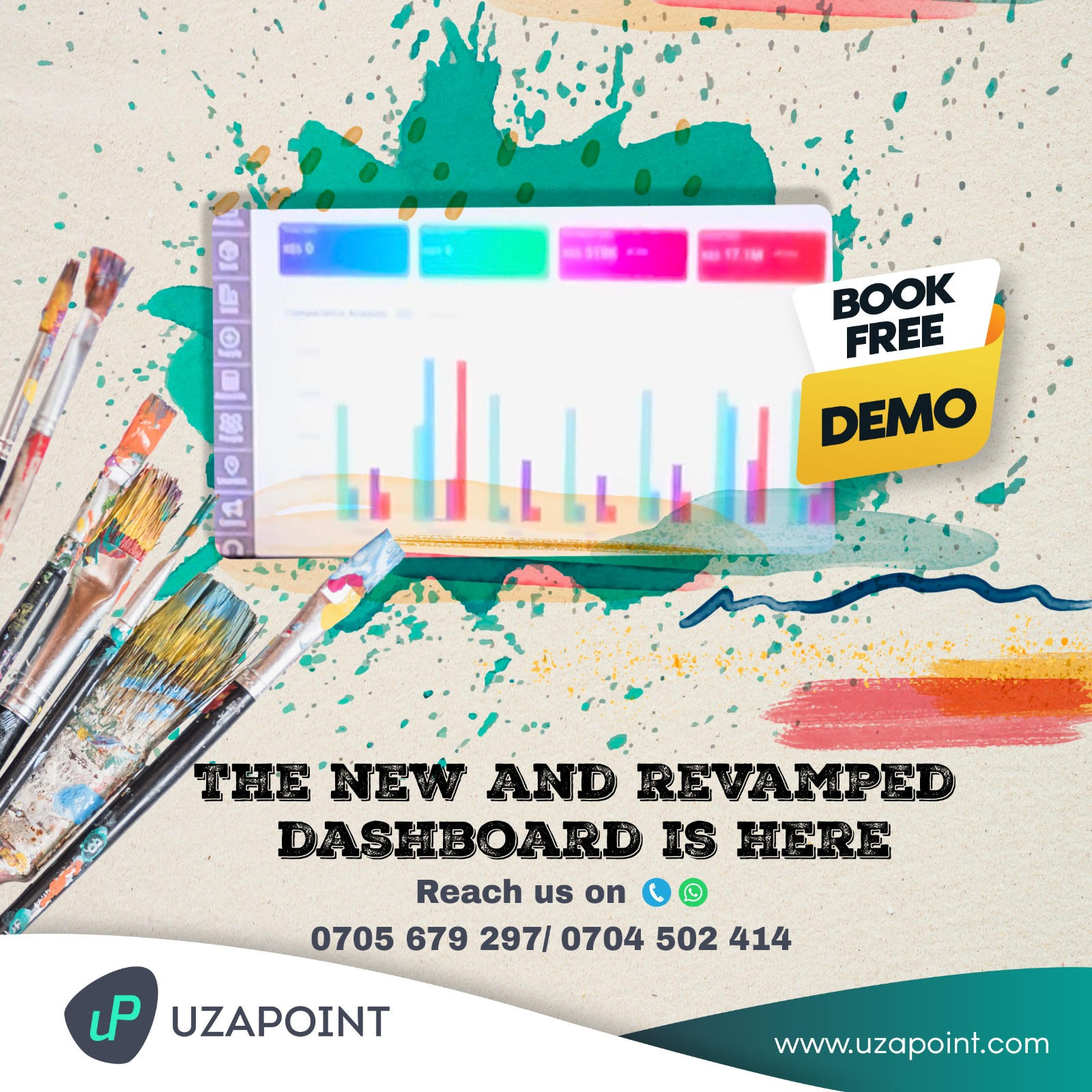 We're thrilled to announce the launch of our new and revamped POS Software Dashboard, a game-
changer designed to elevate your business experience. Our team has been hard at work, and we're
excited to introduce you to a range of powerful features and improvements that will make managing
your business easier and more insightful than ever before.
We are pleased to announce that the decision to revamp the POS Software dashboard was made in
close consultation with you, our valued customers. This strategic decision was reached after carefully
listening to your feedback and conducting a comprehensive survey to better understand your needs and
preferences. Your input has been instrumental in guiding us towards creating a more efficient and user-
friendly dashboard that aligns with your expectations and helps enhance your overall experience
Revamping this POS (Point of Sale) Software dashboard is a strategic decision that will yield numerous
benefits for your business through Enhanced User Experience, Improved Speed and Performance,
Enhanced security, data analytics among others that you will experience as you explore.
What is the new POS Software Dashboard?
Our enhanced dashboard is an upgraded version of our system dashboard, meticulously crafted to offer
a more efficient and seamless POS experience. It's not just an update; it's a leap forward in retail
management technology.
Fast Processing of Analytics: In today's retail world, time is money. Our new dashboard ensures lightning-fast data processing, giving you real-time insights into your business's performance. Say goodbye to lag and hello to immediate results.
Insightful and Informative Analytics: Knowledge is power. With an array of new analytics, you'll gain a deeper understanding of your business. Explore sales trends, customer behavior, and more to make data-driven decisions.
Smart Design: We've reimagined the dashboard's design to maximize efficiency. You can now access multiple analytics subsections without clutter, ensuring a streamlined workflow.
Quick Metric Overview: Monitor key metrics across all app modules with ease. Our dashboard provides a snapshot of your business's health, enabling you to pinpoint areas that need attention.
Smart Analytics Visualizations: Data can be overwhelming, but our smart visualizations using graphs and charts make it easy to grasp. Complex information is presented in a visually engaging and understandable way.
Quick Filters: Tailor your view to focus on specific data segments using intuitive filters. Whether it's a particular time period, product category, or customer segment, our quick filters make it effortless.
Responsive Design: Your business doesn't stop when you're on the go. Enjoy a clean and user friendly dashboard view on small screens, ensuring that you're always connected and informed.
FAQs: Your Burning Questions, Answered
We understand that change can be daunting, so let's address some common questions that may be
lingering on as you internalize this amazing experience:

Q1: What is the new POS Software Dashboard?
It is an Enhanced upgraded version of our system dashboard designed to offer a more efficient POS
experience.

Q2: What new features can I expect?
Speedy Analytics Processing: Say goodbye to waiting! Our new dashboard processes analytics lightning-fast, giving you real-time insights that keep up with your pace.
Fresh Insights: We've added a bunch of new analytics that provide a wealth of information about your business. These insights are here to empower you to make informed decisions like never before.
Clever Design, Less Clutter: We know space matters. Our smart new design makes room for multiple analytics subsections while keeping things clean and organized.
Instant Metrics Across Modules: No need to jump around anymore! With our quick metric feature, you can see key performance indicators across all modules of the app in a snap.
Graphs and Charts Made Smarter: Data visualization just got cooler. Our new smart analytics visualizations use graphs and charts to make understanding your numbers a breeze.
Filters That Get You There Faster: Navigate like a pro with quick filters that let you focus on specific areas. Finding what you need has never been easier.
The Small Screen Advantage: Even on small screens, our dashboard shines. Enjoy a clear and organized view of your data, no matter where you are.
Q3: Is there a learning curve for the new dashboard?
We've designed the new dashboard to be user-friendly. However, we will offer the most comprehensive
training & support to help you get the most out of it, if you need it.

Q4: Will the new dashboard affect my previous data?
No. Your existing data is securely migrated to the new dashboard to ensure a seamless transition for you

Q5: Can I revert to the previous dashboard?
No, unfortunately this update is permanent, and a rollback is not possible

Q6: Am I able to export visualizations?
Not yet, it will come with a future update

Q7: Can I arrange dashboard sections as I wish?
No

Q8: Is the dashboard visible to all my employees?
Yes, but every component is controlled by permissions, meaning you can choose who should see what

Q9: Does the Dashboard update real-time?
The dashboard is near real-time. A future update will make it self-updating. Right now, you can use the
refresh icons to quickly refresh any section

Q10: Where can I provide feedback on the new dashboard?
We value your feedback. You can submit your suggestions and feedback through this link or contact our
support team directly.
---